It's amazing how many substances we put into our bodies without actually knowing all that much about them. Whether these substances are illegal drugs or doctor-prescribed medications, there are many harmful and negative consequences of using legal and illegal drugs without knowing the facts about them first.
In honor of National Drug Facts Week, which takes place from January 26 until February 1, I'm listing out some of the most surprising drug facts and statistics, of which most Americans are unaware:
According to the CDC, "82 percent of U.S. adults take at least one medication… 29 percent take five or more."
5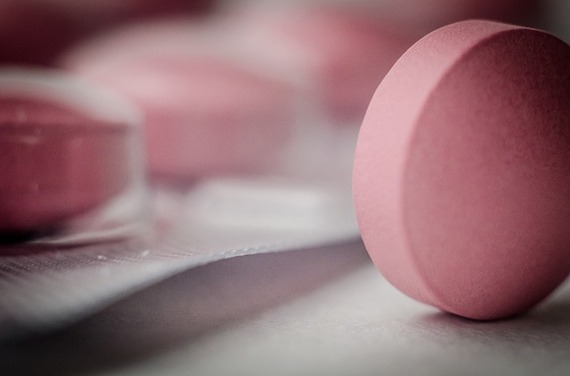 While our reasons for medication use are varied and highly subjective to our individual health needs, I find it surprising that more than three-quarters of U.S. adults are taking some kind of medication.
Furthermore, with more than a quarter of the country taking five or more medications, we can hardly be surprised that cases of prescription drug overdose have been on the rise for the last 20 years.
On average, one drug is recalled each month in the U.S.
5

The FDA categorizes drug recalls by three classes: Class I, Class II and Class III. Class I recalls are the most serious as products recalled under this classification could cause severe health problems, including death.
Class II recalls involve medications that may cause temporary, but reversible, health consequences. Class III recalls, on the other hand, are unlikely to cause adverse health issues.
To stay on top of recent Class I recalls, you can visit this page on the FDA's website. To stay on top of all classes of food and drug recalls, you can visit this page. The FDA also publishes important food and drug recall information on their Twitter feed:@FDArecalls.
18 Million ER visits each year are caused by incorrect medication use
5
You might think it's nearly impossible to incorrectly take a medication. After all, you just pop a pill in your mouth or swallow some liquid, right?
The Institute for Safe Medication Practices (ISMP) reports that incorrect medication use is actually a very prevalent problem in the U.S., costing us approximately $177 billion each year.
Most commonly, senior citizens and children are prone to taking medications incorrectly. Concerning adults aged 65 and over, incorrect medication use can be caused by something as simple as mistakenly reading the prescription bottle or mishearing a doctor's instructions.
For children, improper medication use is often attributed to their parents or caregivers. The ISMP cites one study, which found that parents gave their children an incorrect dose of fever medicine nearly 50 percent of the time.
However, it's not just children and the elderly who are using medications incorrectly. The ISMP also states that many U.S. adults use over-the-counter pain meds like ibuprofen or aspirin without realizing that improper use of such medicines can cause gastrointestinal bleeding or kidney failure.
Risk of addiction is influenced by genetics
5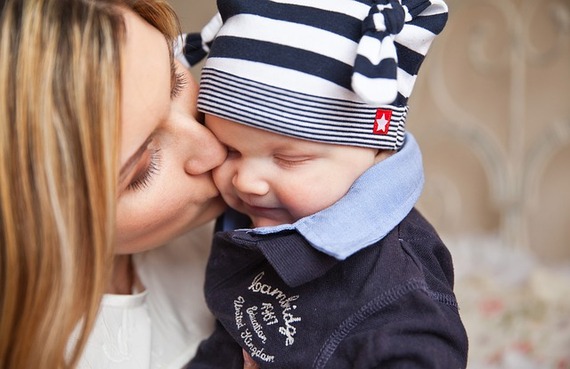 We like to think that our personal intentions are the foundations of all our habits and actions in life. However, this may not be true when it comes to medications and addiction.
According to the National Council on Alcoholism and Drug Dependence (NCADD) the single most trustworthy indicator of your risk for drug or alcohol addiction is your family history. Certain genetic markers, as well as a history of mental health disorders in your family, may be biological warning signs that you are more susceptible to addiction that others.
Remember that it is your choice to take a medication, regardless of whether or not your doctor recommends it. If you are concerned about the addictive possibilities of a specific prescription, talk to your doctor about it and he or she will likely be able to recommend an alternative.
The number of adverse drug events (ADEs) is likely to increase
5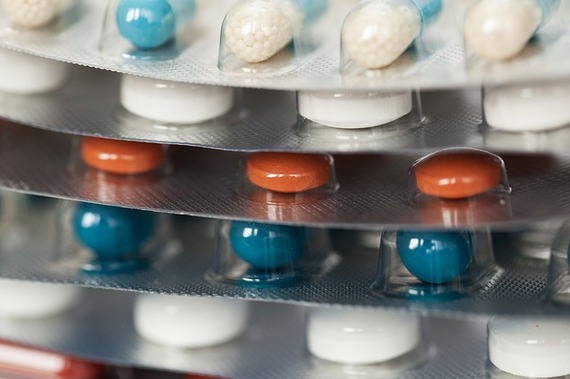 ADEs occur when someone has been harmed by a medicine in some way. According to the CDC (see the CDC medication safety article cited at the beginning of this post), more instances of ADEs are likely because new medications are always being developed, more insurance plans now cover prescriptions, and older medications are being put to new uses.
These cultural and pharmaceutical trends, combined with the number of Americans who are using at least one medication, make it very likely that the annual 700,000 ER visits and 120,000 hospitalizations due to ADEs will continue to rise.
Know the proper uses for your medications and follow their instructions carefully to help prevent an ADEs.
Medications are very necessary for some people. However, it's good to be aware of the kinds of substances you're putting into your body before you start ingesting them.
Read your medication instructions carefully, stay on top of FDA recalls and know your family history. If you can, try natural alternatives to non-serious issues before resorting to powerful drugs. And don't forget to participate in National Drug Facts week from January 26 until February 1!
Know any other obscure drug facts? Share them in the comments section below!
Images by The American Recall Center, jarmoluk and PublicDomainPictures
Courtesy – Huffpost