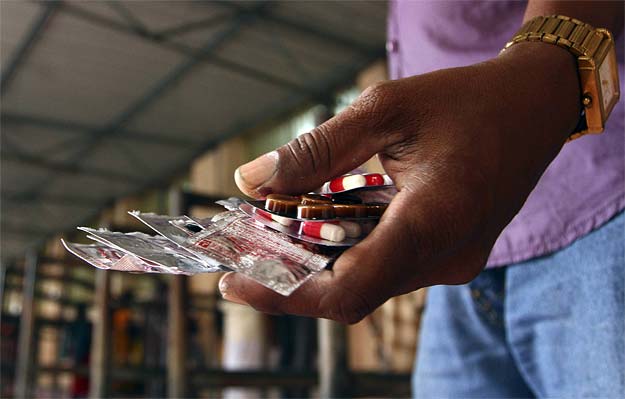 Sun Pharma shares on Friday fell over 2 per cent to Rs 925 after Ranbaxy Laboratories (which it acquired in March) was sued in a district court in the United States for allegedly manipulating US Food and Drug Administration (USFDA) rules for years to keep rival generic drugs out of the market.
At 11:18 am, the Sun Pharma stock was trading 0.41 per cent down at Rs 940.85, underperforming the broader Nifty and the Sensex which were trading over 0.20 per cent higher. It also unperformed the pharma indexes.
Sun Pharma is India's largest drugmaker.
Ranbaxy filed "grossly inadequate" applications seeking approval for its drugs and deceived the FDA into granting approvals and giving the company market exclusivity, the class action lawsuit asserts. It was filed by US retailer Meijer Inc on Tuesday in the US District Court in Massachusetts.
The suit also names Sun Pharmaceutical Industries Ltd, which completed a $3.2 billion deal to buy Ranbaxy in March and is now helping Ranbaxy fix its manufacturing problems.
Ranbaxy repeatedly made misstatements to the FDA about the compliance status of its manufacturing plants, the lawsuit said.
The FDA has banned import of drugs from all of Ranbaxy's India-based plants under a wider scrutiny of the country's $15 billion pharmaceutical industry, which is the largest supplier of generic medicines to the United States.
In 2013, Ranbaxy pleaded guilty to felony charges related to drug safety and agreed to civil and criminal fines of $500 million in a settlement with the United States to resolve claims that it sold substandard drugs and made false statements to the FDA about manufacturing practices at its plants.